What is the difference between a Ryokan and a Hotel in Japan?
The main difference between the two types of accommodation in Japan is their fee system. A hotel will generally charge just for a night's sleep and may or may not include breakfast. A ryokan on the other hand has a system of 1 night 2 meals, this always includes dinner and breakfast. Each ryokan caters differently, some offer great choices for those with dietary requirements although still lacking compared to the west, or those less agreeable to Japanese styled food (wa-shoku). Here at Aura Tachibana we pride ourselves on our ability to provide meals for those with dietary or religious requirements such as vegetarians, vegans or those suffering a lactose intolerance. For those with dietary requirements please inform us one day prior to arrival. Meals cannot be changed on the day of arrival.
In Japanese ryokans meals are either served in one of two ways with meals both being prepared and then eaten in your room (heyashoku) or in a dining hall. At Aura we provide a luxurious array of food served at our two beautiful banquet halls. We pride ourselves on the Japanese culture of hospitality (omotenashi) with great care and attention to detail in our food.
At a Japanese ryokan there is often a practice of taking off ones` shoes at the entrance and changing into Japanese sandals (zori), this stems from Japan`s unique straw mat (tatami) culture made from rice stalks. However at Aura we try to mix the old and the new by providing Japanese sandals located outside our Japanese styled rooms.
Here at Aura Tachibana we offer our guests four types of rooms. Ranging from the completely Japanese styled rooms (washitsu) to twin rooms which include a futon and open air bath to twin deluxe that also includes a terrace to relax on and our Japanese-western style rooms (wayoushitsu) which combine Japanese aesthetics with a western styled low-bed. Before you enter a Japanese room you must always remember to take off your shoes at the entrance (genkan). Our Japanese style rooms all provide a shoe box at the front of the entrance. If you are unable to wear Japanese styled sandals due to age or illness we also provide slippers.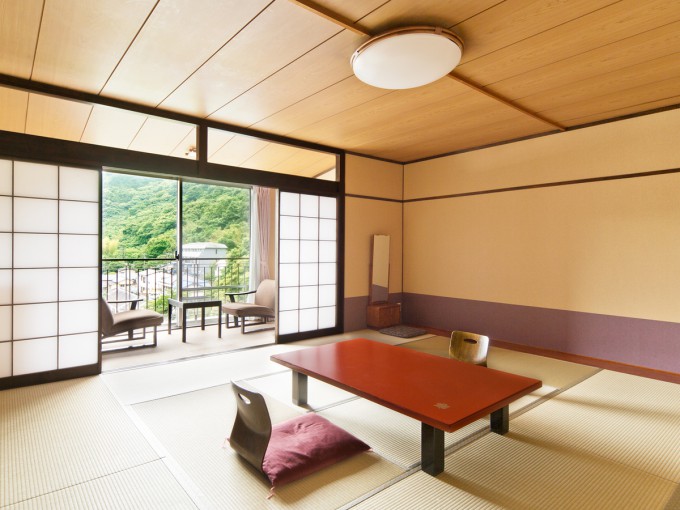 Japanese styled rooms(washitsu)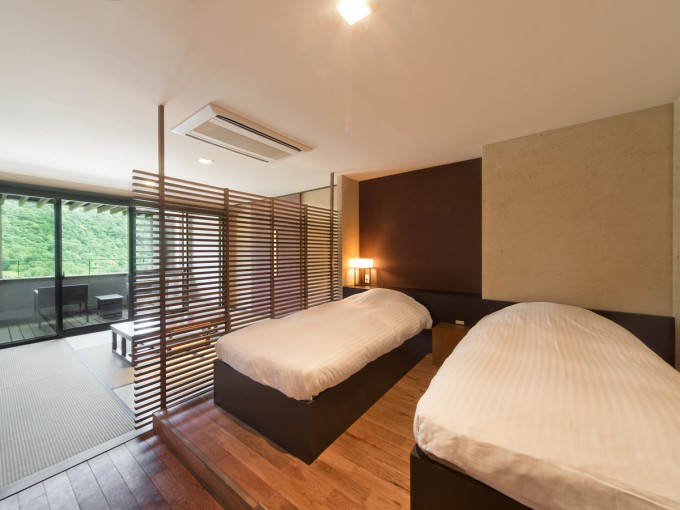 Japanese-western style rooms(wayoushitsu)
All traditional ryokans prepare futons for sleeping on, although recently western styled beds or low hanging beds have started to also be offered to accommodate all needs and tastes.
Futon does not just refer to the quilt but the entire bedding set. It is made from the quilt (kake-buton) and the mattress (shiki-buton), the blankets are also changed depending on the season for a truly pleasant experience.
Inside our rooms at Aura Tachibana you will find that your beds are traditional futons, which will always be prepared for you during you evening meal. As well as low hanging beds for those staying in our twin, twin deluxe and Japanese-western styled rooms.
In Japanese rooms you will often find a space known as a tokonoma which is a type of alcove often found in Japanese ryokans. It will always feature some form of art or an ornament, perhaps even a hanging scroll. All of Aura Tachibana`s Japanese style rooms feature a tokonoma. In our rooms too you will also find the famous Japanese summer kimono the yukata.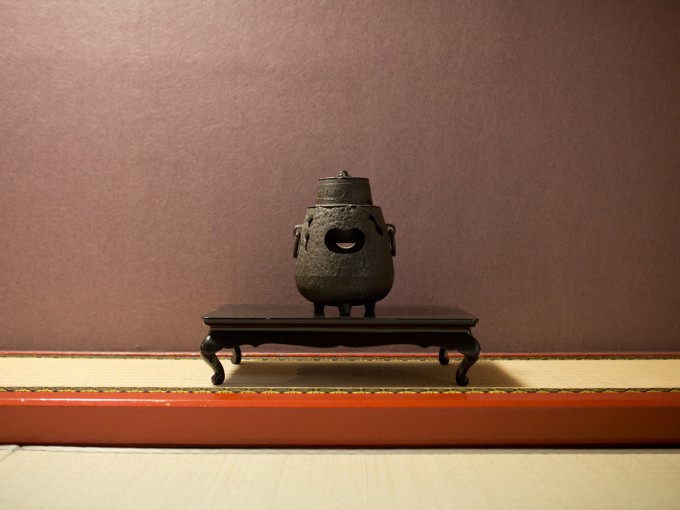 tokonoma
Yukatas are available in sizes ranging from an Asian S to 3XL, we also can accommodate for children too. While staying at a ryokan you are encouraged to wear these light summery garments. Although the choice is entirely up to you. Often near areas with many ryokans you will see many people walking the streets in an array of yukata styles. Many big ryokans offer a choice of 4 to 5 styles or colors. Here at Aura we offer have 2 styles depending on your accommodation.
Japanese toilets and you
In Japanese accommodations and buildings you will often find a mix of the old and the new, east meets west. This too can be found at Aura Tachibana. In which all our rooms come with western styled toilets (you-shiki) however throughout the ryokan you will also find Japanese styled toilets known as (wa-shiki) If you come across a Japanese style toilet during your stay do not be afraid to try and use.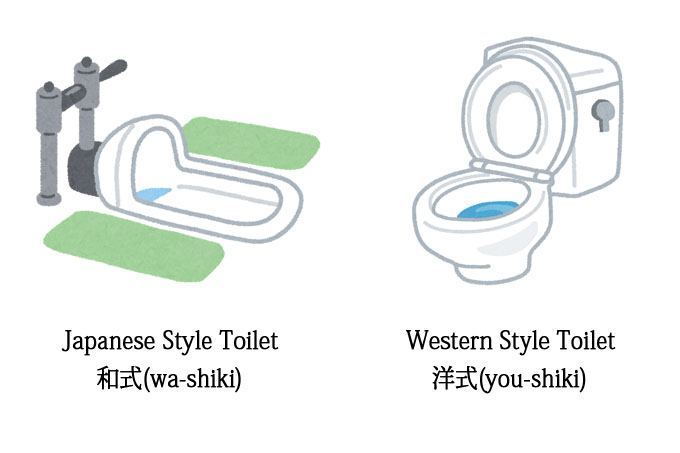 Unsure about the Japanese bathing culture?
To Japanese people cleanliness is next to godliness and as such a huge emphasis is placed on being clean and tidy. Here at Aura Tachibana we pride ourselves on the cleanliness of our rooms and facilities for you to enjoy. Japan has many natural hot springs, which serve to enhance the enjoyment of enjoying our open air baths (rotenburo) and large communal public baths (daiyokujyou). The practice of bathing together has long been the norm in Japan with its roots in early Japanese Buddhism. When the temples first created baths to clean those serving Buddha, the temples slowly invited the common people, this is where the custom of bathing with strangers started. It is a fun but relaxing experience and a must try at Aura Tachibana!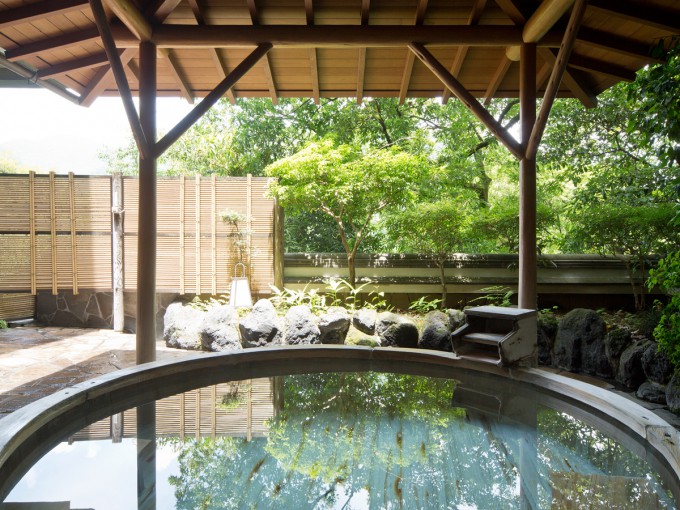 open air bath(rotenburo)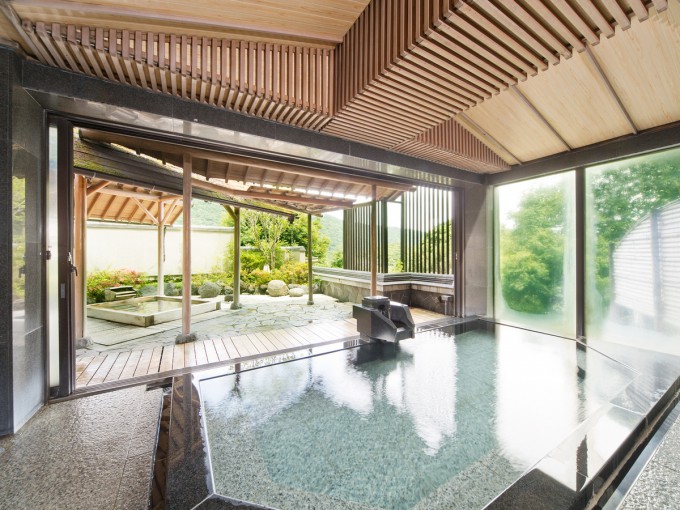 public bath(daiyokujyou)
However those that just don't feel comfortable or for other personal reasons we also offer Japanese-western style rooms with a private air bath attached. For those taking the plunge to try the public bath combines Finnish style saunas with Japanese hot spring water. A chance to try utaseyu which is where you allow the water to cascade onto your shoulders and neyu where stretch out in the bath as if you were about to sleep.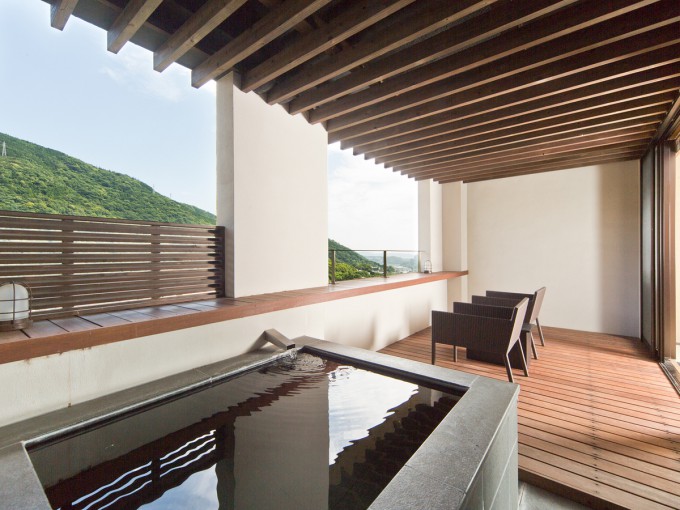 a private air bath
Dinning at a Japan Ryokan (wa-shoku)
A Japanese meal is usually a fixed menu with many types of dishes that include seasonal vegetables, Japanese steak or a locally sourced fish. Japanese meals always feature a grilled item (yakimono) either meat or fish, vinegary foods (sunomono), a soup of some kind usually miso. Here at Aura Tachibana we offer a clear broth soup that is warming and mild and sashimi style raw fish (tsukuri)
Our meals are all lovingly prepared and use the finest ingredients. Our meals often take between an hour and two hours to finish. Our staff will try their best to accommodate your needs with prior knowledge being required. They will also try their best to explain in English, Korea or Chinese. We also can provide knives and forks for those unable to use chopsticks.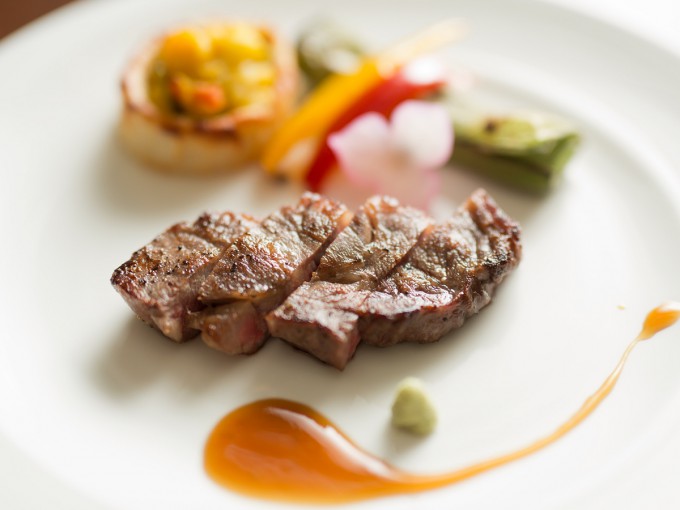 a grilled item(yakimono)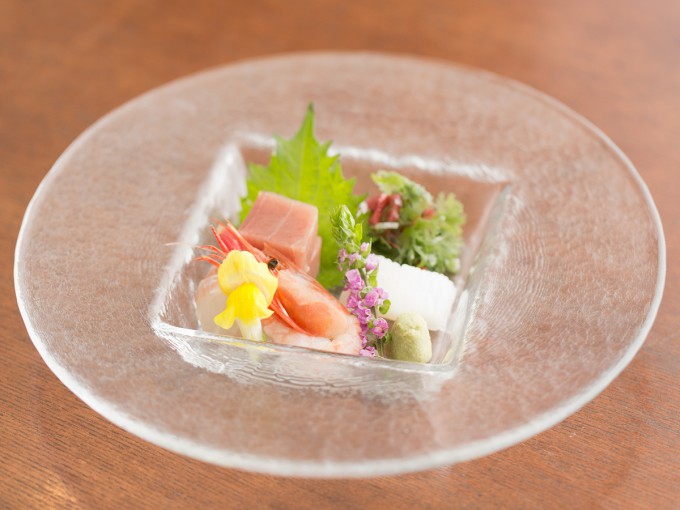 sashimi style raw fish(tsukuri)
We hope you have enjoyed reading this and learning a little more about Japanese culture and ryokans and have become excited to stay at Aura Tachibana. We look forward to seeing you soon.